Within two minutes of meeting blogger Christina Caradona of Trop Rouge, we were all saying the same thing: She's so nice! Laid-back! And, uh — COOL. (Not to mention an amazing sport, as the heat index in NYC that day was a sultry 110F, and she was modeling our fall event dress collection.) The more we chatted, the more we loved this French-born NYC dweller, and we think you will, too. Read on to find out more…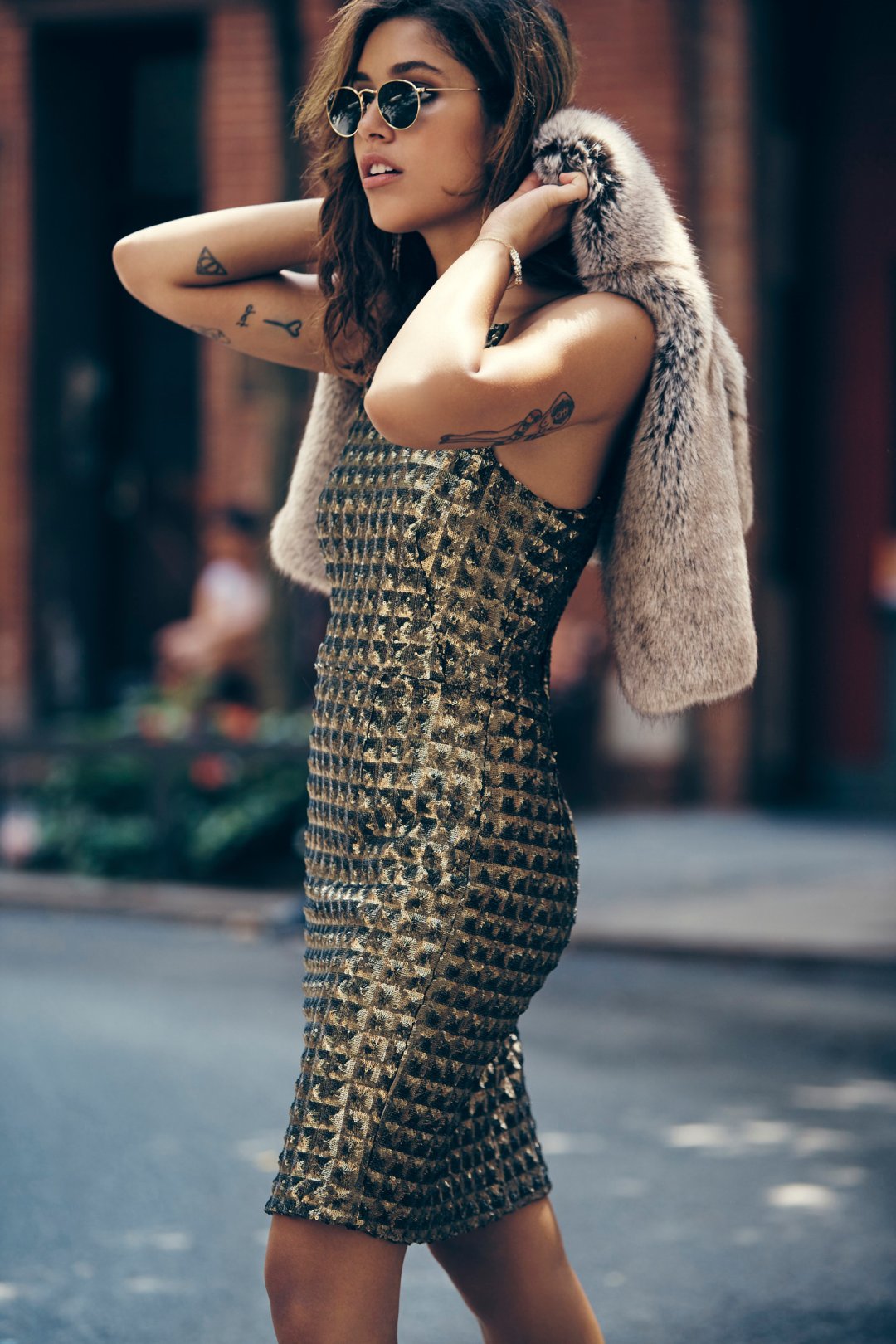 Tell us about your personal style.
My style is effortless. Cool girl that everyone wants to be friends with, I hope [laughs]. I love friends. I'd like to think it's effortless and classic, too.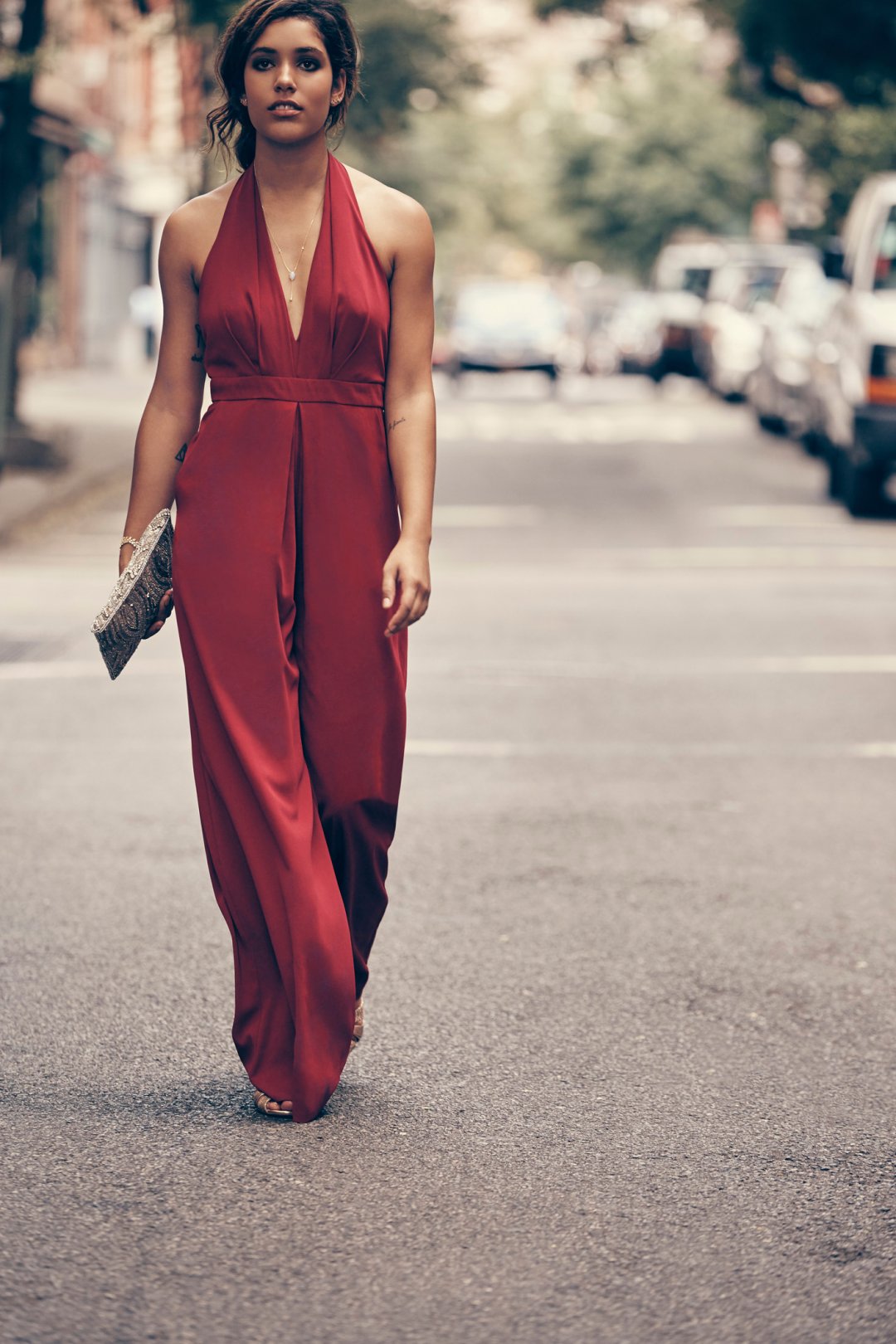 You're going to an event. What's in your bag?
My phone, wallet (it's men's!), and a Stila blush that can go on my cheeks and lips. I'm loving a nude lipstick from Louboutin right now that has really cool packaging (TSA thought it was a weapon and searched me). Oh, plus Advil, a hair clip, and gum.
Describe the perfect weekend.
France—in my hometown Biarritz, by the pool or beach with a bunch of really close friends and a lot of seafood. I LOVE seafood! We'd drink good rosé or a $5 rioja. And, I adore kids, so I'd want a bunch of them running around.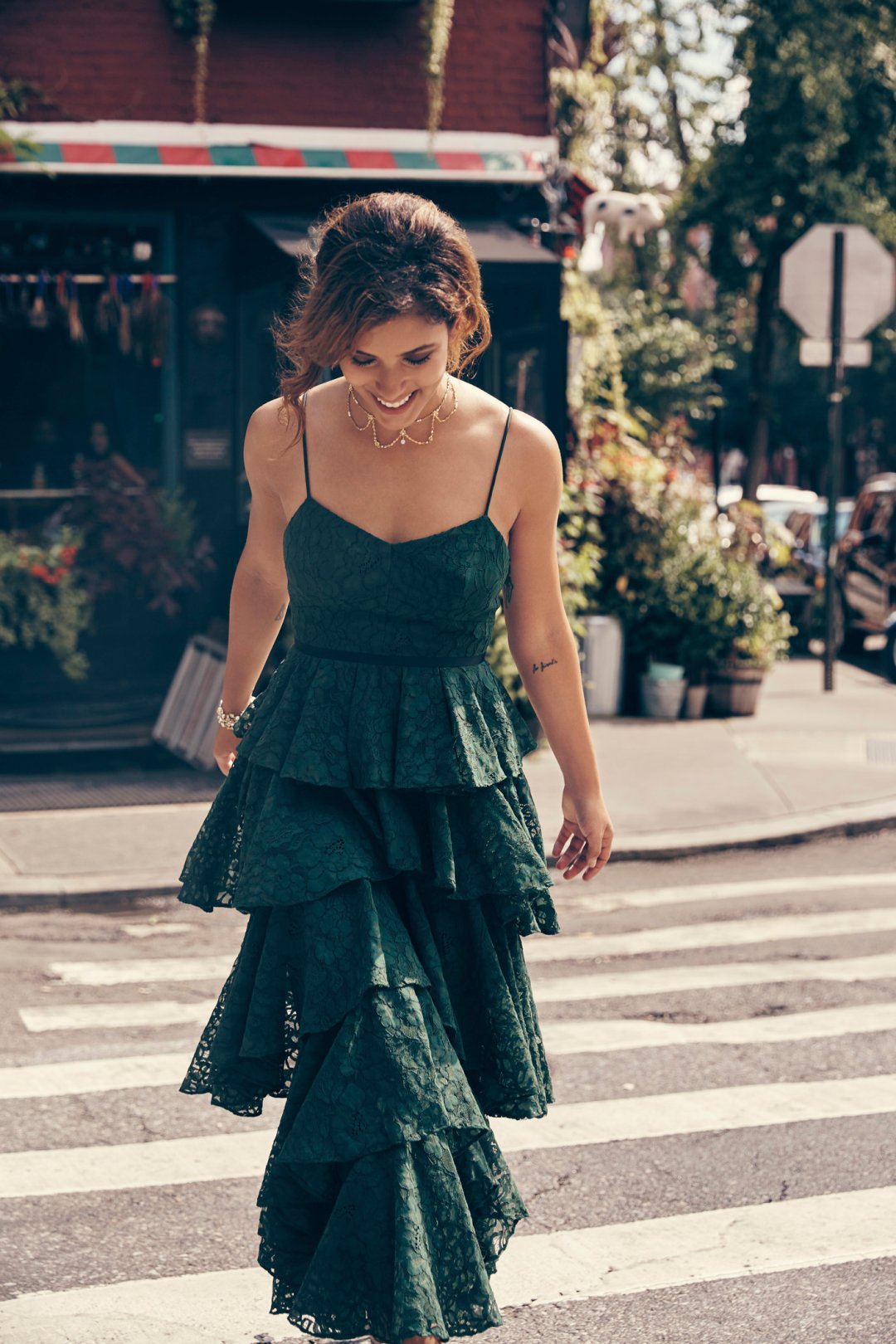 Current playlist?
All I've been listening these days is Calvin Harris. I really like Coldplay. Queens of the Stone Age. And Arcade Fire is my favorite band ever. I love folk, too; Joanna Newsom and Dianna Krall.
Describe yourself in three words.
FUN. A roller coaster (but a fun one!). Empathetic.