She's the California girl behind Sincerely Jules who, as evidenced by her 4.4M Instagram followers, has laidback-cool on lockdown. He's the Frenchman who's stolen her heart. Meet Julie Sariñana and Kevin Berruer: AKA the most fashionable (engaged!) couple we know.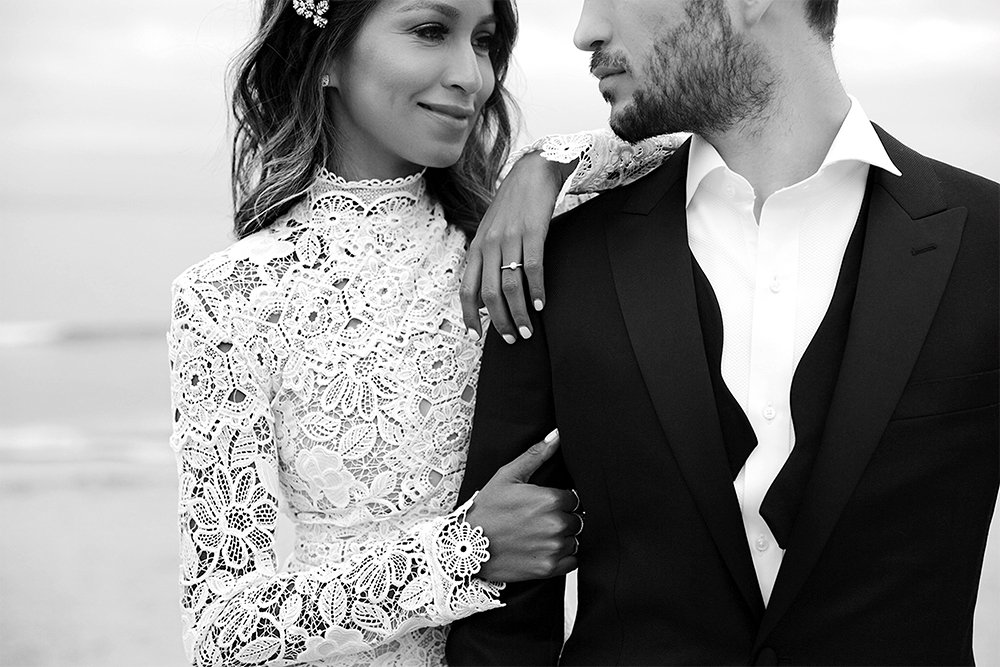 BHLDN: You looked amazing! Tell us how you felt… JULIE: I loved how comfortable I felt in each look, which is always something so important to me. All the looks were very 'me'—super effortless, with a California flair.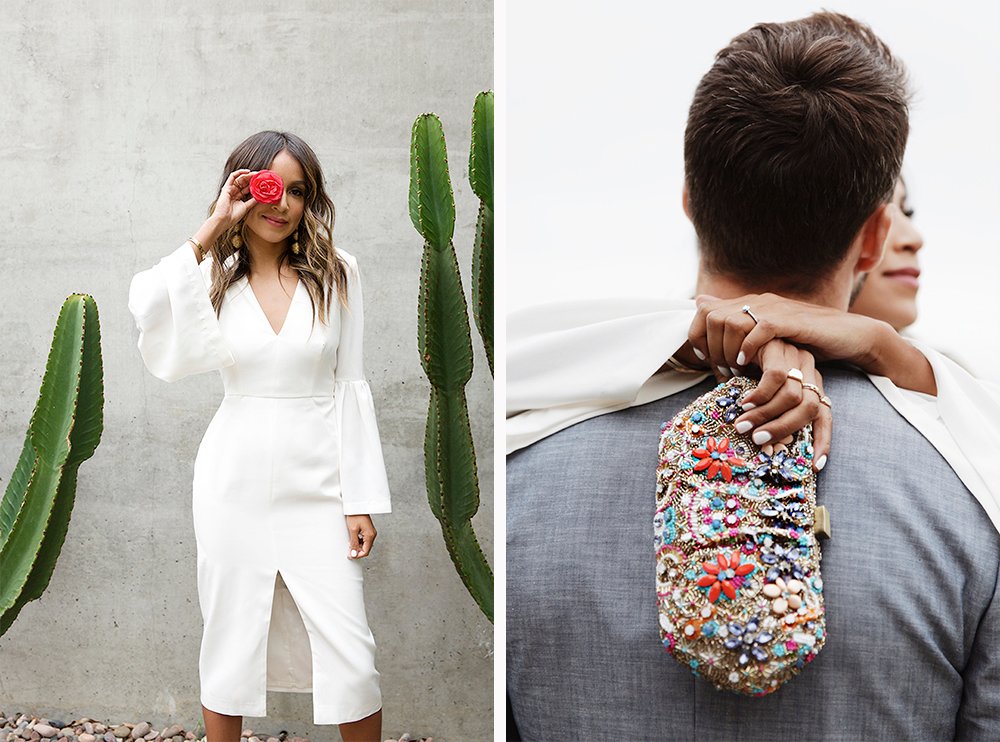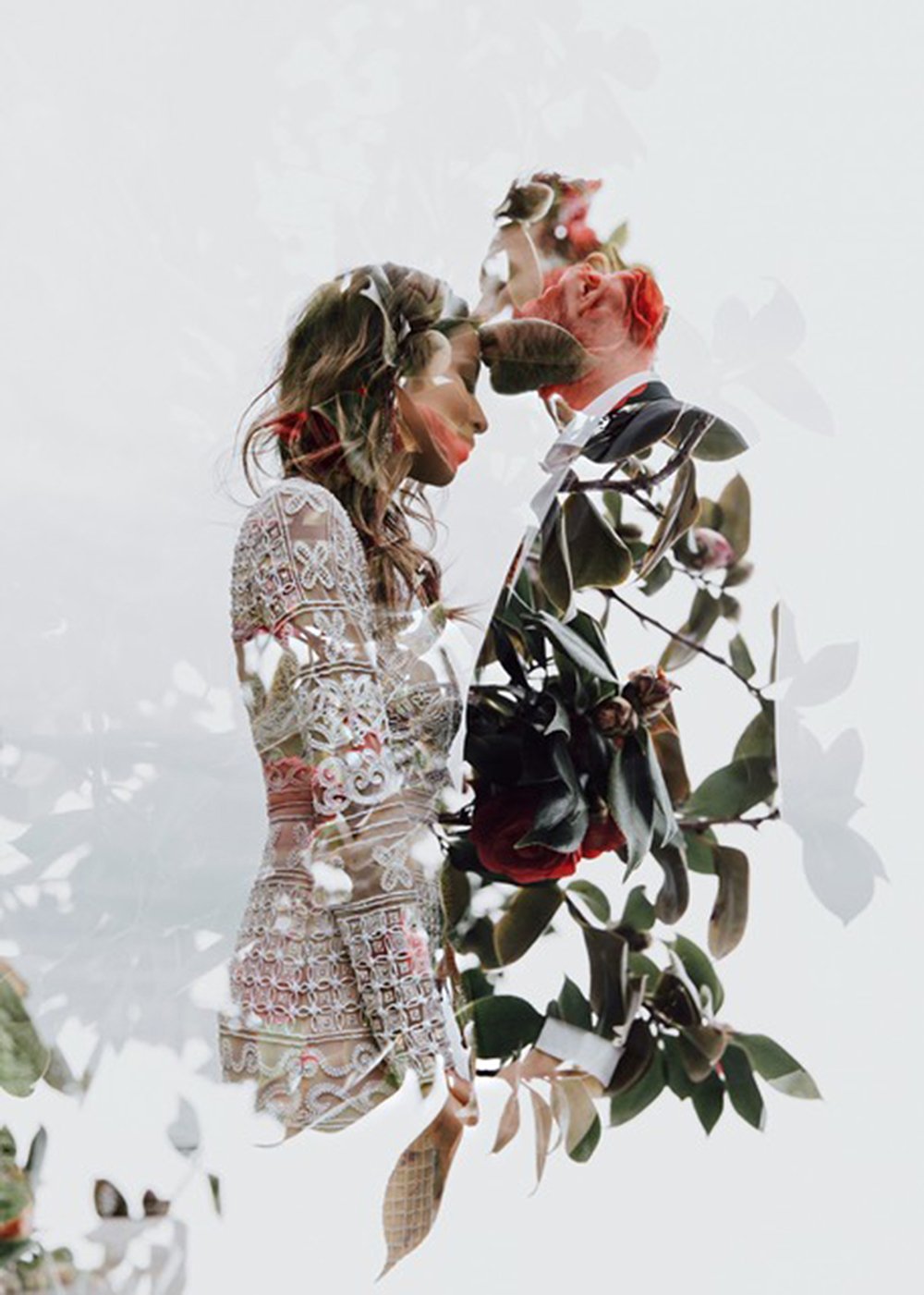 BHLDN: With your own wedding to plan, what was going through your head during the shoot? JULIE: It was definitely a surreal moment. It was the first time I ever put on anything wedding-related, so it made all of the emotions really set in.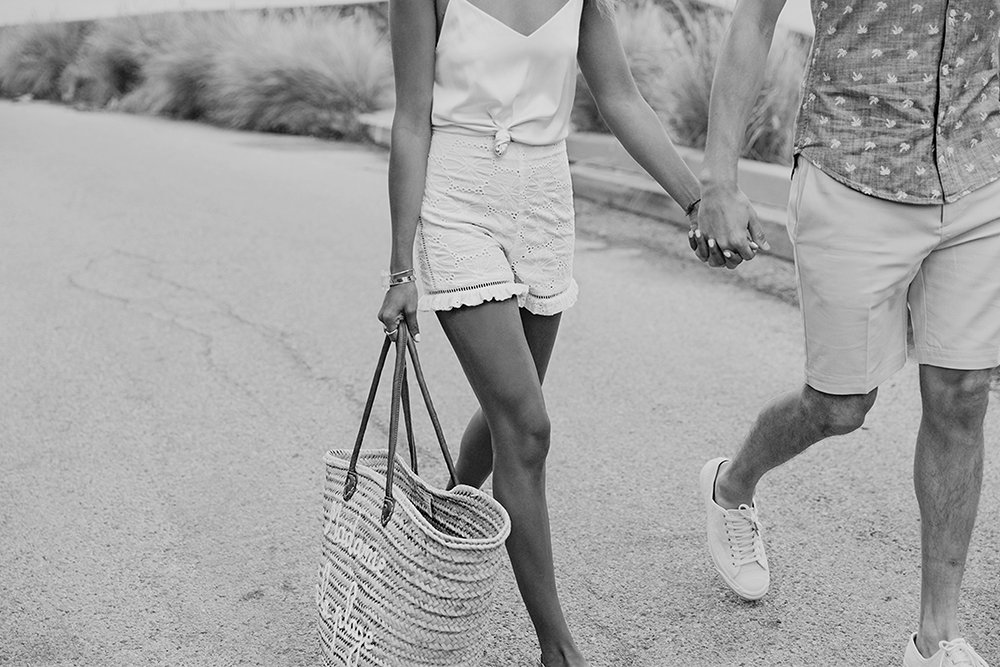 BHLDN: What are you most looking forward to on your wedding day? JULIE: Spending the day with our families and friends all in one place; it really doesn't get any better than that!